TL series desulfurization pumps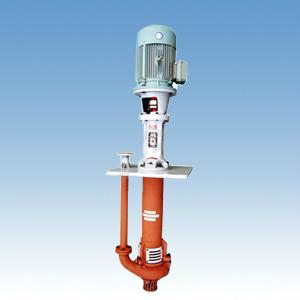 Shijiazhuang Industrial Water Pump has specilly and manufactured the generation desulfurization pump for FGD industry, namely TL series, based on the experienec in designing and manufacturing ZJ slurry pumpa for many years ang absorbing the advanced technology from home and abroad.Their capacity covers 0~12000m3 /h and head covers 0〜100m.It can be used the circulating pump for absorbent tower, the lime white pump, gypsum tailings pump, waste pump and pit pump.
Type of structure
★TL series desulfurization pumps adopt the structure of vertical version and singlecasing. The lengthening TL series desulfurization and meet different work condition.
★The series desulfurization pumps all adopt flexible couplings.

Type

Motor power
(KW)

Capacity
Q(m3/h)

Head
H(m)

Speed
n(r/m)

Eff.
η(%)

Max. passage size
(mm)

Weight
(kg)

150TL-A35

30

99-364

3.0-17.9

490-980

69.0

15

800

100TL-A34

45

74-293

5.5-36.8

700-1480

65.8

14

630

80TL-A45

110

59-286

12.5-81.6

700-1490

58.4

15

680

80TL-A36

45

50-201

7.3-45.5

700-1480

58.2

12

650

65TL-A30

18.5

18-98

5.9-34.7

700-1470

53.7

8

440

50TL-B40

30

15-65

8.6-58.3

34.1

9

540

50TL-A35

22

19-86

7.3-47.1

48.1

15

500

50TL-A20

4

8-38

1.4-10.7

700-1440

38.6

10

240

40TL-A35

18.5

9.4-47.6

8.1-48.0

700-1470

38.7

7

500

40TL-B25

5.5

4.9-22.9

3.9-21.5

700-1440

37.6

8

225

40TL-A21

4

4.6-25.9

3.3-17.0

44.6

10

210

25TL-A15

5.5

4.3-19.3

3.9-30.8

1390-2900

29.8

8

176